Friday, December 22, 2006
06:13 PM
how we all learned about Wagnerian opera
Greatest cartoons of all time (video link roundup): "Xeni Jardin: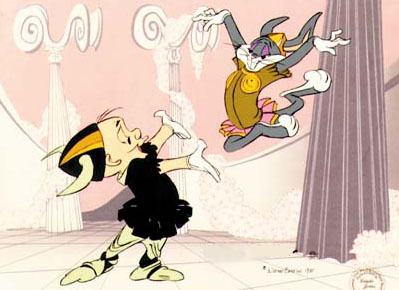 Cityrag has compiled video links for a list of The 50 Greatest Cartoons as voted on by the animation industry in 1994. Here's an excerpt:



1. What's Opera, Doc? (1957)

2. Duck Amuck (1953)

3. The Band Concert (1935)

4. Duck Dodgers in the 241/2th Century (1953)


5. One Froggy Evening (1956)

The complete list is here, and it's absolutely awesome:
Link
.
"
(Via Boing Boing.)